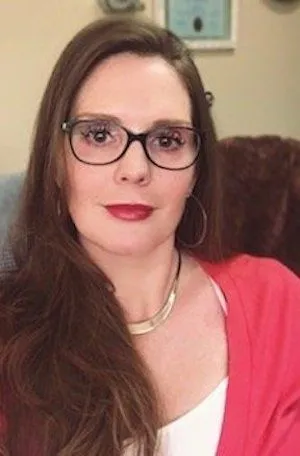 Zita L. Nickeson is an Licensed Mental Health Counselor (LMHC) in Washington State and a Licensed Clinical Professional Counselor (LCPC) in both Idaho and Colorado State. Zita also holds Ph.D in Sexology, ASSECT Certification as a Sex Therapist (CST) and a Certification as a Sex Educator through the American College of Sexology. She is also a Kink Aware/Knowledgeable Professional through the National Coalition for Sexual Freedom. Zita is also an Ethnic Minority Mental Health Specialist in Wa, as well as a LMHC and LCPC Supervisor in the states she is licensed.

After 12 years of working within Community Mental Health and Educational Settings, she recognized the need for Sex Positive Counseling in the Inland Northwest. Therefore, in 2010 she established Northwest Sexual Counseling . She has maintained this private practice, providing sex positive therapy and education to individuals (youth through adulthood), couples+ and families. She also welcomes members of Diverse Genders, Relationships and Sexualities and is a staunch Advocate, Ally and member of these communities. Zita happily sees clients both in person and/or via HIPPA compliant video conferencing.
Zita has worked within the mental and behavioral health sector since 1998 in various capacities and on a variety of levels. She previously served as a board member for both NAMI Spokane and the Spokane County Mental Health Advisory Board. She has worked with individuals and families experiencing many different life altering transitions and challenges. Her experience encompasses working with individuals who have been diagnosed with a chronic mental illness, providing education and support to their families, providing counseling and education to teens and teen mothers, working with couples experiencing a variety of communication and intimacy concerns, and dealing with life stressors. Zita has also worked with women experiencing the loss of a partner (due to dissolution, death, incarceration, or disability), providing them with both individual and vocational counseling. She has assisted couples in mediating an end in their relationship (intentional divorce/conscious uncoupling) as well as counseling individuals and couples+ within the Diverse Gender, Relationships and Sexuality Communities (DGRS), and families with adolescents who are experiencing communication and/or parenting issues. Zita also works with multiracial/multicultural individuals and families, including blended families, interracial couples, and multiracial youth.
Zita has presented at community programs, taught at the college level, and provided training to many agencies and groups within the area.

Zita is an interactive, solution-focused therapist. Her therapeutic approach is to provide support and practical feedback to help clients effectively address personal life challenges. She integrates complementary methodologies and techniques to offer a highly personalized approach tailored to each client. With compassion and understanding, she works with each individual to help them build on their strengths and attain the personal growth they wish to accomplish.
Education
Ph.D (Human Sexuality Psychology)
M.Ed (Counseling)
B.A. (Psychology)

Licensure, Certifications, and Awards
Licensed Mental Health Counselor (LMHC)
Licensed Clinical Professional Counselor (LCPC)
Certified Sex Therapist (CST)
Certified Sex Educator (CSE)
Kink-Knowledgeable Professional
Ethnic Minority Mental Health Specialist (EMMHS)
Professional Memberships (Membership doesn't constitute Certification)