As a Washington, Idaho & Colorado State Approved Supervisor, Zita trains graduate-level students in becoming capable, sex positive counselors. You are able to see Zita's interns as your counselor for only $25.00 per session. Zita's current interns are:
Savannah Hill (she/her)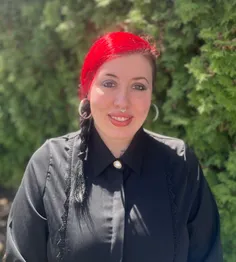 Savannah is currently pursuing a Master's degree in Clinical Mental Health Counseling at Eastern Washington University under the supervision of Zita Nickeson, Ph.D., LMHC, LCPC, LPC, CST. Savannah also received a bachelor's degree in psychology from Eastern Washington University and has an array of experience working within the social service field and criminal justice field.
Savannah approaches therapy from an eclectic lens, she uses a variety of evidence-based techniques such as Cognitive Behavioral Therapy, Acceptance and Commitment Therapy, Compassion Focused Therapy, Person-Centered Therapy, and Psychoeducation. Through this eclectic approach and her own life and career experiences, she is able to meet clients where they are at, with an open-minded and individualized approach to best assist each person with their therapeutic goals.
Savannah is LGBTQIA+ affirming and passionate about working with people from all lifestyles (Kink/BDSM/Poly affirming as well). Savannah enjoys working with both individuals and those seeking relationship or family therapy. She is also very interested in working with those exploring the intersectionality of sex, race, and gender. Savannah believes that in fostering a sex positive atmosphere with open collaboration, clients can be better assisted in working on their goals and becoming more secure in their authentic self.
With Savannah in session, you can expect an accepting, compassionate and empowering counseling experience. As a studying clinician, Savannah is able to offer reduced rate counseling to those who are interested in working with her.
To schedule an appointment with Savannah, or request a consult, please email her at [email protected]